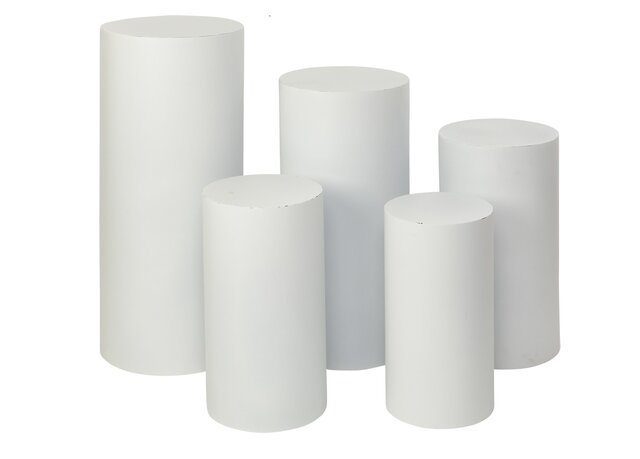 One XS White Metal Cylinder Pedestal Pillar Display
This rental listing is for 1 pedestal. Our smallest size. Other sizes available as well.
Our White Metal Pedestals are perfect for all of your showcasing needs. Whether you need a raised surface on which to display trinkets, candles or flowers, this bright white cylinder will provide you ample surface area to do so. This one is our XS size: 10¾" x 20"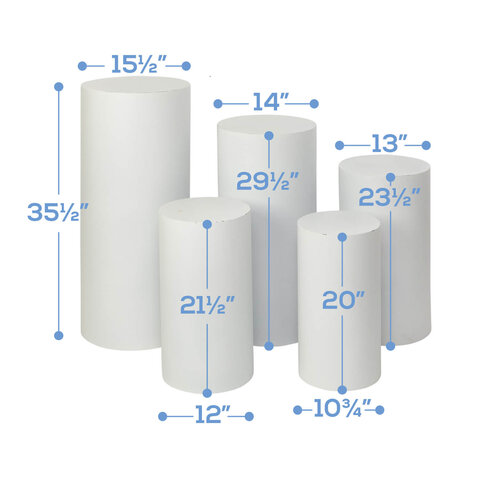 Other sizes available for rent (4 different sizes available):
S: 12" x 21½"
M: 13" x 23½"
L: 14" x29½"