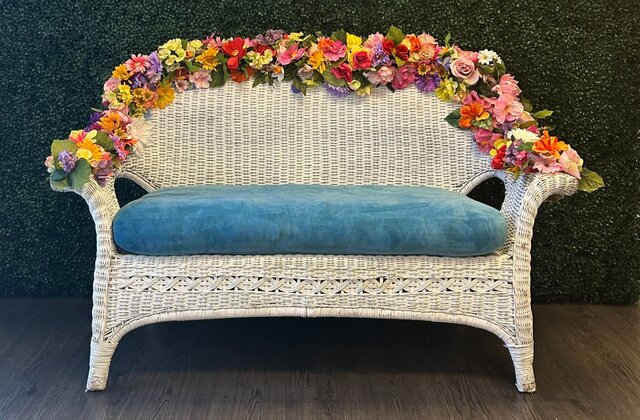 Floral Bench
Our white floral bench is the perfect prop for picture taking with the Easter Bunny or for any springtime event. It's embellished with a beautiful floral garland that intertwines around the borders to give it a magical garden effect.
It measures 35" H X 59" W X 25" deep.
We also have beautiful backdrop options: 8'x7' plain greenery boxwood or colorful blue fabric 8'x8' with butterflies and easter eggs. Both great for photos!