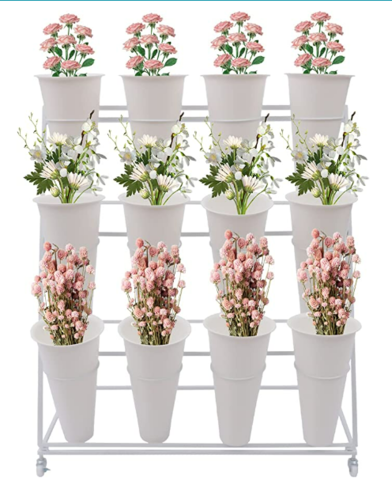 Flower Display
About this item
Ideal for flower displays: Ideal for highlighting a variety of blooms, this white, simply designed flower display stand will help your DIY bloom station to be a great success.
Sturdy and Durable: The hard iron plant frame and the plastic baskets can hold up to 99 pounds safely.
Stepped Design: It features a stepped design with 3 layers so your guests can easily choose their blooms.
Large Capacity: The flower display stand has three layers and is equipped with 12 buckets so you can feature a large variety of flowers.
Movable: The stand is equipped with wheels, so you can easily move it from place to place.
Want us to provide everything you need to make a gorgeous bloom bar? Click here!